Save Your Business Money with the Ultimate Luxury Laundromat Experience!
Where else can you find the most efficient way to do laundry for your business? At Tumble Fresh of course! We'll spoil you with the ultimate laundry day experience with FREE WiFi, convenient parking, and large community and folding tables!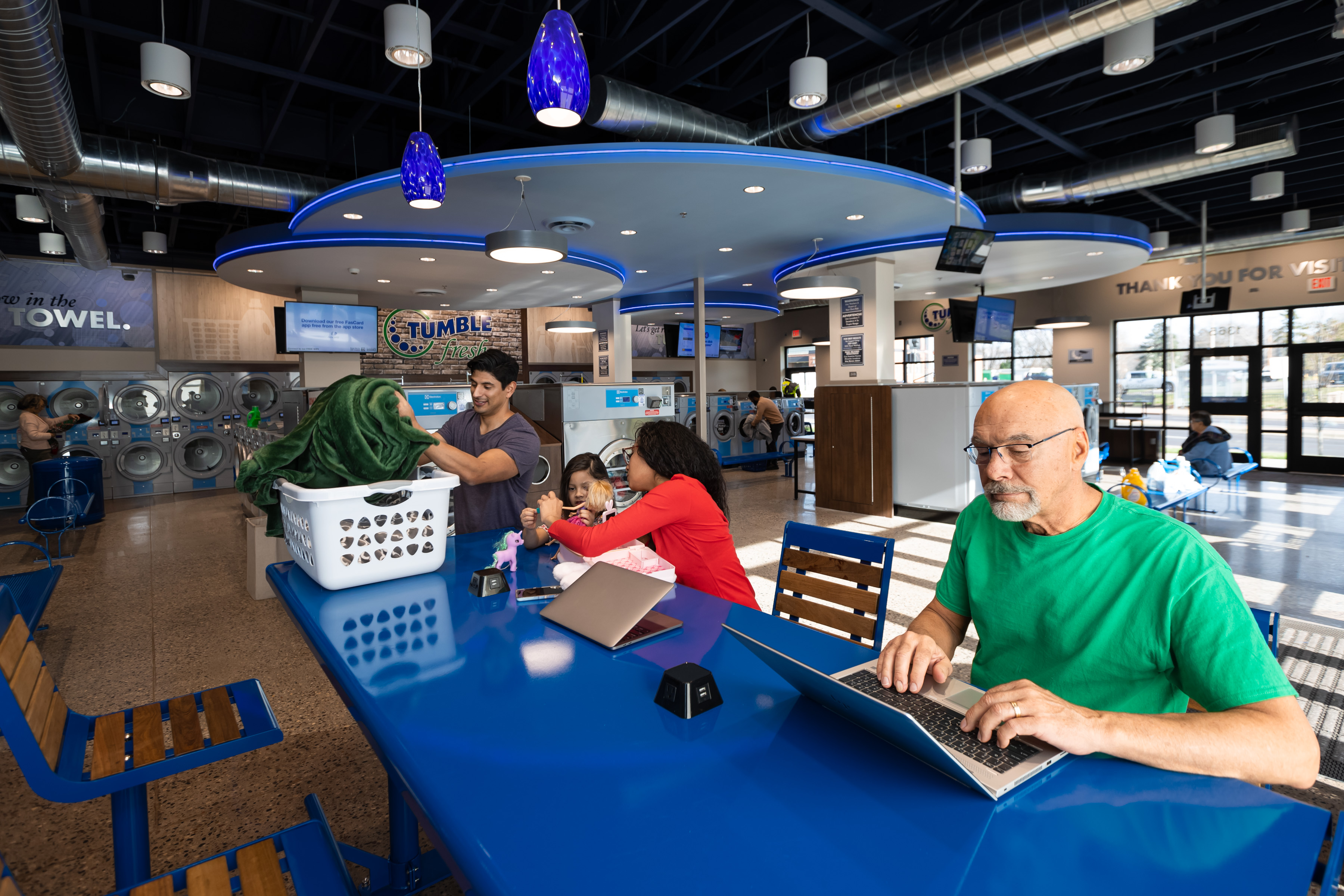 With the biggest selection of the largest washers and dryers, get your laundry done efficiently while you can get your work done with FREE WiFi at our large community tables.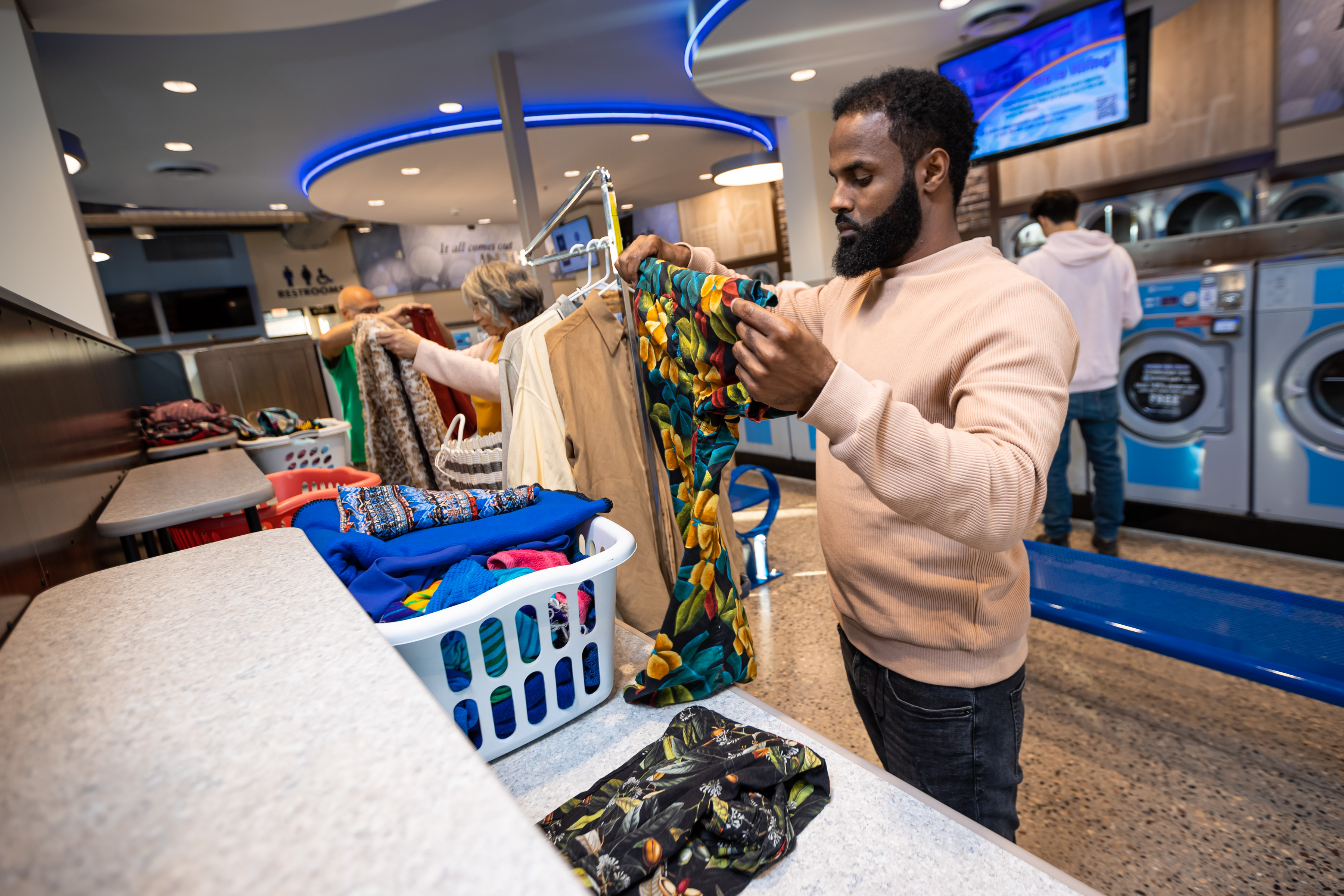 The best part is that we will give you 25% off all washes and a $100 dollar sign-up bonus when you enroll your business with our Commercial Account program!