Tumble Fresh Coin Laundry
America's Luxury Laundromats
Tumble Fresh Coin Laundry: a luxurious chain of amazingly clean and well-lit self-serve laundromats with several locations in the Greater Twin Cities area each offering free Wi-Fi and accepting credit, debit, and check card payments. These laundromats are so nice, they will knock your socks off!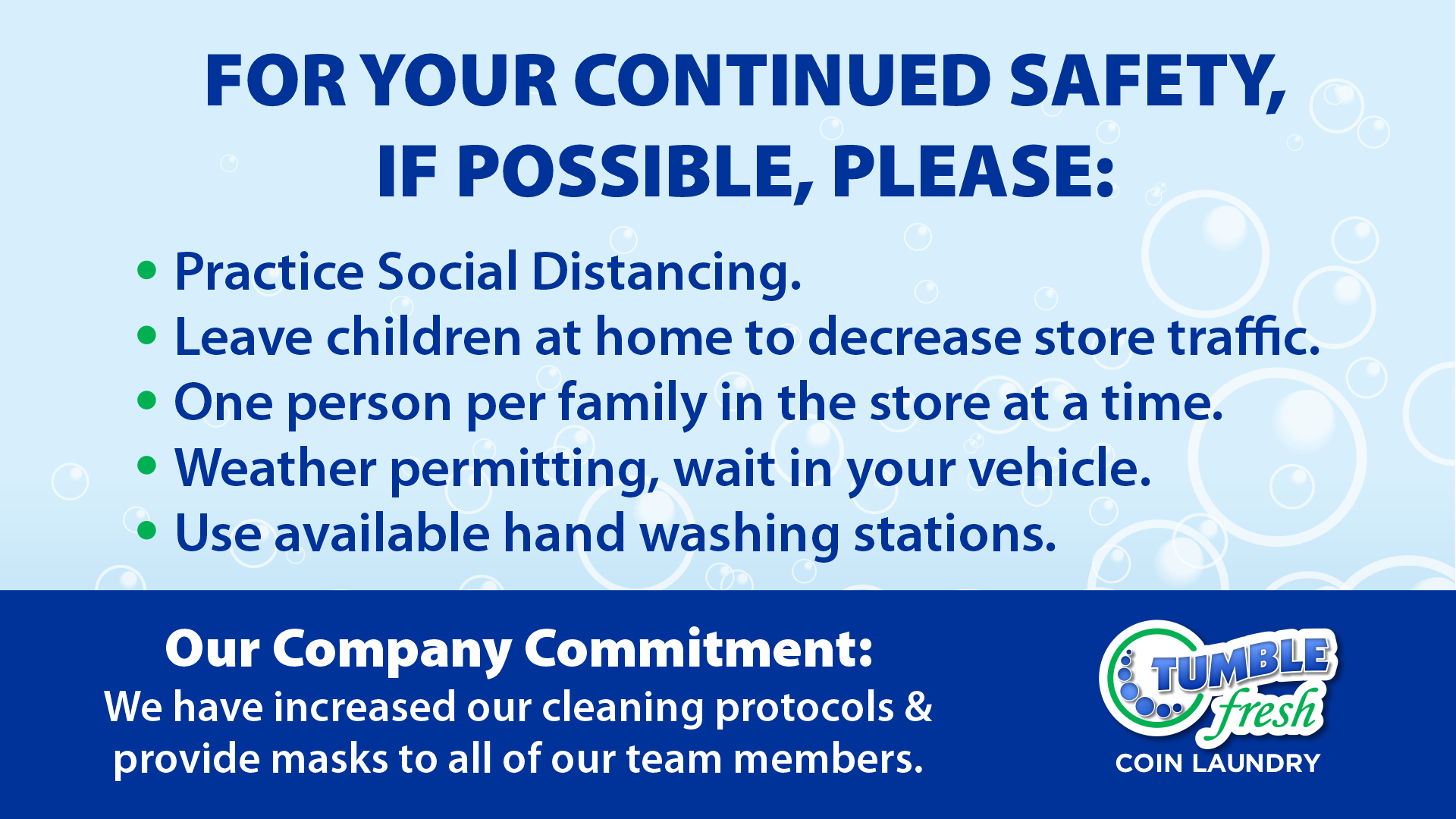 ---
Laundry Service Features & Equipment
High-efficient Maytag and Electrolux equipment
Multiple large-capacity machines that can wash over-sized household items

Comforters
Rugs
Sports Equipment
Tarps
Blankets

Wide aisles and plenty of folding tables
Affordable prices on detergent, washing and drying
Payment convenience- Credit card, Debit card or our FREE app.
Safe and secure waiting area
Vending snacks, video games and large-screen TVs
Free Wi-Fi
Clean restrooms
Learn More

Download the
FasCard App Today!
Use the FasCard App to not only save money, but make your laundry experience as convenient and enjoyable as possible. The FasCard App allows you to:
Get a FREE wash (promo code EAGGEZ for $5.00 value) just by downloading the app now
Get notified of your laundry status should you decide to leave the building
View and manage the balance on your laundry card
View the available machines in the laundromat
View your account activity
Read Loads of Our Reviews!
Very nice and clean laundromat. Variety of machine sizes to fit your load and wash is fairly quick. To wash a king size comforter was $7, without drying. -Facebook Review
Review By: Heather Redman
This laundromat is top-notch I come here twice a week to do my clothes they get really clean and the washers do not tear up my clothes this laundry place is really great! Get your clothes clean, affordable price, come here and try this laundromat out! This is the only laundromat I go to it is the best in my book. -Google Review
Review By: Jeffrey Ross
PLENTY of machines, and the location is VERY clean! The machines vary in price (with the bigger machines costing more) but if you run the numbers it works out to about the same price as doing multiple loads in the smaller machines. There's a room for the kids to play and watch kid-friendly shows, and there's free wifi! LOVE this place! -Facebook Review
Review By: Aida Jacobs
I loved how large all the machines were here, i went expecting to use the Mega machines they advertise and ended up being able to fit my king size comforter in a standard size machine! The washes were much shorter than the load times at home and my comforter and pillows came out super clean and smelling fresh! I will definitely be back again! -Facebook Review
Review By: Samantha Berglund
Great equipment, add funds electronically, monitor and control washers and dryers via smartphone app. Friendly staff. -Google Review
Review By: Edna Hill
Tumble Fresh Locations
Tumble Fresh Coin Laundry has 12 convenient luxury laundromat locations in the Greater Twin Cities area with available wi-fi and mobile payment options.