EFFECTIVE AND EASY METHODS TO REMOVE OIL STAINS
July 11, 2022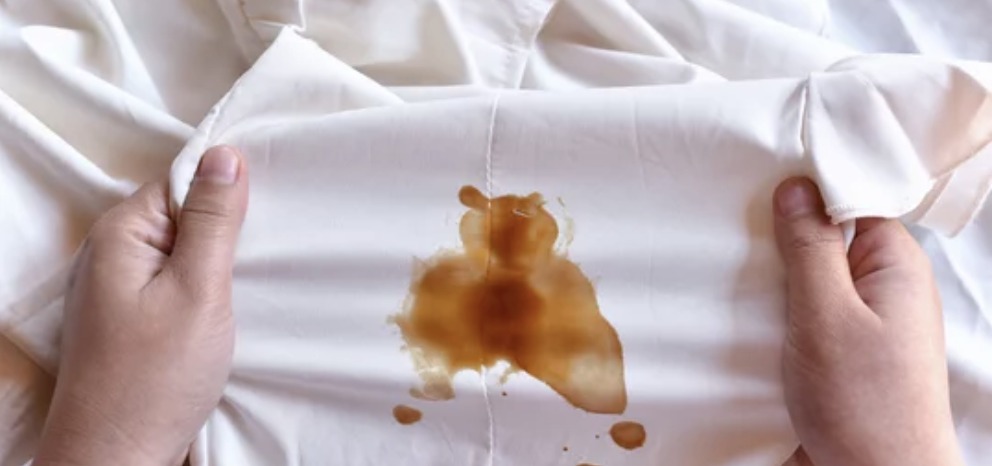 Oil and grease stains are one of the most difficult stains to remove. They settle into the clothes fibers once they've fallen on them, becoming part of the fabric. If you don't act fast, your chances of removing them diminish.
There are a variety of methods to remove stubborn oil and grease stains. They might take some time, but they can be removed if you are persistent. If you're trying to figure out how to get rid of oil stains, consider the following suggestions.
ADDRESS THE STAIN QUICKLY.
You need to work fast if you want to keep a stain from setting in. It's easy to prevent the oil stain from becoming permanent by using baking soda or chalk, after which washing away the grease with soap. You may have to treat the spot several times in order to ensure it is completely removed. The longer you wait, the more difficult it is to remove the stain.
BAKING SODA OIL STAIN REMOVAL PROCESS.
Baking soda absorbs grease and oil from the fabric, which eliminates it.
This is accomplished by:
Remove any excess grease by blotting it with a paper towel.
Sprinkle the area with baking soda and leave it in place for 24 hours.
The next day, carefully remove the baking soda with a soft brush.
Immediately after, spray the spot with a vinegar and water solution.
Last, apply a few drops of detergent with a soft-bristled brush.
Follow these steps before you take them to one of our convenient Twin Cities locations, and use our high-powered washers that are specifically designed to remove those stains quickly.
CHALK BE USED TO REMOVE OIL STAINS.
Chalk, surprisingly, may be utilized to get rid of minor oil stains.
Like other set-in stains, the basic fundamental to removing any oil from the fabric is to blot with a clean paper towel.
Then apply chalk to the entire stain and allow it to sit for several minutes.
Wash the clothes as soon as the chalk is done absorbing the oils from your clothes.
You may only treat it once if you act fast. The sooner you neutralize the stain, the less likely it is to become permanent. Our washers are well equipped for these stains when you apply these laundry tricks.
STEPS TO BE TAKEN FOR OLD AND TOUGH OIL STAIN REMOVAL
A stain that has been there for a while may be more difficult to remove. However, if you follow these procedures, you should be able to get rid of the problem.
Do not rinse the fabric to start with.
Always, always, always, blot the stain with a dry paper towel and place a piece of cardboard under it to absorb the moisture.
Work a small amount of liquid dish soap into the stain.
Using a soft-bristled toothbrush may be beneficial. Allow it to sit for a few moments.
When you put it in the washing machine, use the hot water setting, then use a small amount of laundry booster or bleach to further the cleaning process.
From stain removal to providing the best facilities, we can help you take care of your clothes the right way. It's our privelidge to help you find the right solution to your laundry problems.